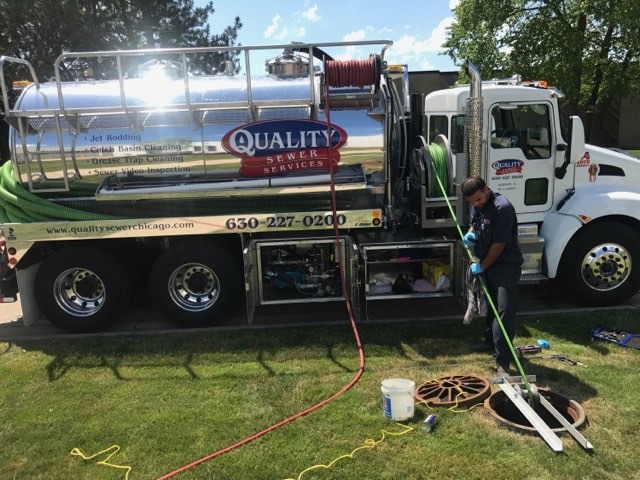 When you are in need of the most powerful cleaning of any kind of drain line, whether it be grease traps, sewer lines, Catch basins, Quality Sewer Services has the expertise to break through the clogs, and restore your line to a pristine condition.
Sometimes grease and other soft materials can be more damaging to your drainage lines than solid blockages like tree roots. Traditional power rodding (sometimes known as roto-rooting) may simply break a hole in the grease, providing temporary relief of the blockage.
We go beyond basic rodding by using high pressure water jetting to break up grease and debris. Our equipment then removes the debris leaving your system in a like new state.
Quality Sewer Services provides Chicago and suburbs with a variety of needs:
Our state-of-the-art trucks use High Pressure water and jet rodding cleaning to make your drains and catch basins unclogged. Then we use vactoring to vacuum out all the debris and grease that had accumulated and been broken up, restoring your flow.
We use high resolution cameras to view the blockage and assess the best method to clean and restore the lines.
Call Quality Sewer Services at 847-259-0200 or 630-227-0200 to schedule an appointment.